Government to begin aggressive programme to ensure food security for next 5 years
Government says it will be embarking on an aggressive food programme from June 2023 to ensure food security and its availability for the next five years.
Minister for Food and Agriculture, Bryan Acheampong, disclosed that the plan is different from the Planting for Food and Jobs and is currently in Parliament for approval.
Speaking at the launch of Export Trading Group (ETG) Agri-inputs under the Sustain Africa Initiative, Mr. Acheampong disclosed that "this year, from June [2023], government is going to rollout an aggressive programme that will ensure food security and availability for the next five years.
"The plan, which is going to move away from the current subsidy programme that we have, if cabinet approves of it, will introduce an input credit system, thereby lowering the entry barrier into agriculture to allow for more people to get into agriculture and also to allow for the farmers to get the fertilisers that they want at subsidised prices", he added.
The African Fertiliser and Agribusiness Partnership in collaboration with ETG Agri-Inputs under the Sustain Africa Initiative rolled out an emergency response and resilience initiative to mitigate food insecurity in Ghana.
Country Director of ETG Agri-inputs, Fred Akowuah, pledged 15,000 metric tonnes of subsidised fertilisers under the initiative with the hope to revolutionise Ghana's agric sector.
"We believe in the goal set by Sustain Africa to enhance agriculture value chains on the continent. Through this initiative, ETG is making a resolute commitment and pledging to provide over 15,000 metric tonnes of discounted sulphate of ammonia and NPK fertilisers. These fertilisers will be directed to the bread basket regions of Ghana supporting our hardworking smallholder farmers who form the backbone of our agricultural sector," he said.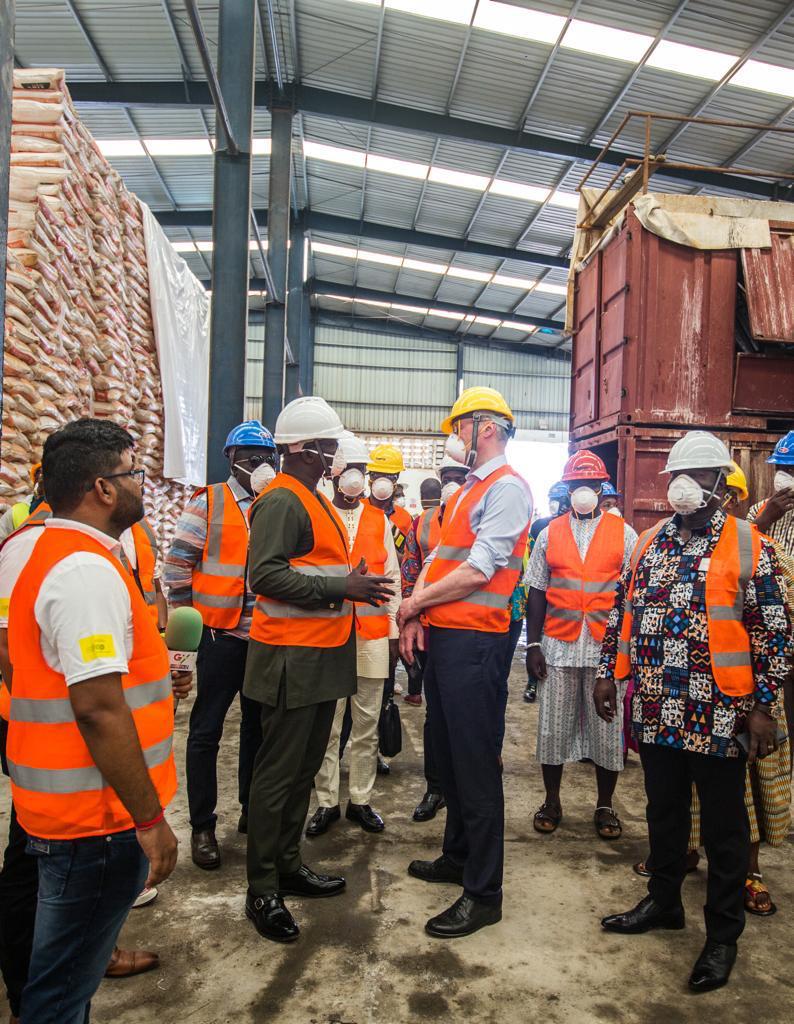 Sustain Africa's Regional Manager for West and Central Africa, Nana Aisha Mohammed revealed that 150,000 farmers will benefit from the initiative.
"For Ghana's programme, we hope to target at least 150,000 smallholder farmers across the country with a special focus on women and youth. We will be focusing on cereals and vegetables in the bread basket regions. The strong part of this partnership is the knowledge transfer component which is going to be strongly implemented by the Ministry of Food and Agriculture," she stated.
The Sustain Africa Initiative is themed "Enhancing Agriculture Value Chains and Food Systems in Africa".
Source: Emma Davies  
DISCLAIMER: The Views, Comments, Opinions, Contributions and Statements made by Readers and Contributors on this platform do not necessarily represent the views or policy of Hondy Multimedia Group of Companies